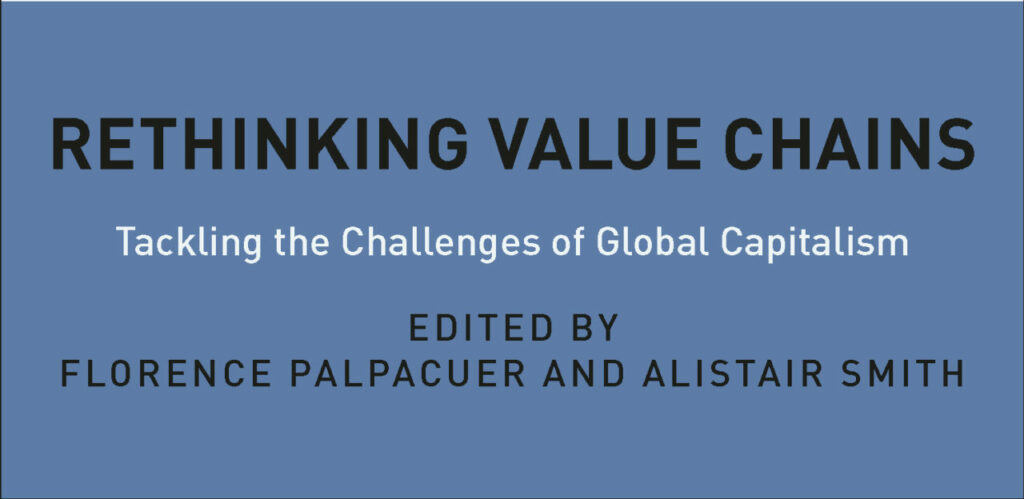 New book by key RVC members: 'Rethinking Value Chains – Tackling the Challenges of Global Capitalism'
Monday, August 16th, 2021 in: News
Florence Palpacuer (Responsible Global Value Chains) and Alistair Smith (Banana Link) are the authors of a new book, published by Bristol University Press, which looks at ways to reform the systems that currently generate a range of imbalances in today's global value chains.
---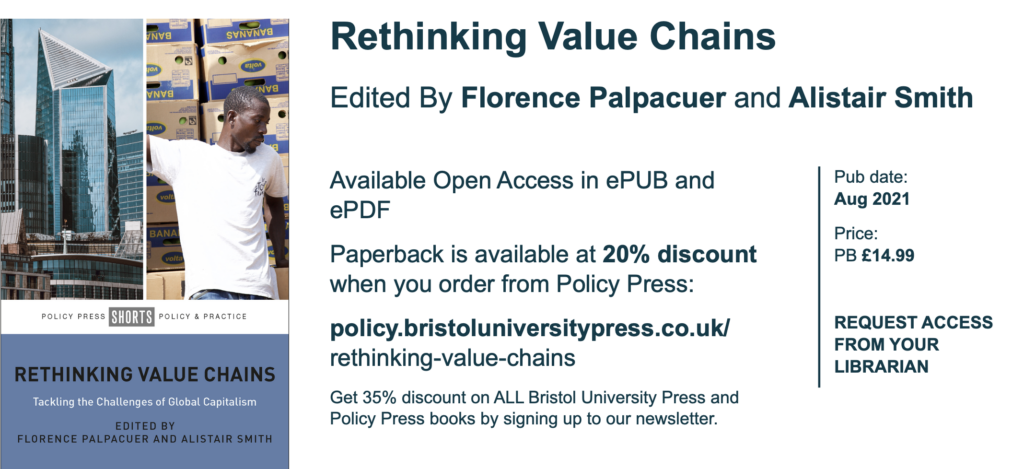 ---
Rethinking Value Chains: Tackling the Challenges of Global Capitalism is now out and available Open Access from Policy Press.
Today, production processes have become fragmented with a range of activities divided among firms and workers across borders. These global value chains are being strongly promoted by international organisations, such as the World Bank and the World Trade Organization, but social and political backlash is mounting in a growing variety of forms.
Edited by Florence Palpacuer and Alistair Smith, this ambitious volume brings together academics and activists from Europe to address the social and environmental imbalances of global production. Thinking creatively about how to reform the current economic system, this book will be essential reading for those interested in building sustainable alternatives at local, regional and global levels.
Stephanie Barrientos from University of Manchester said, "This is a unique combination of academic and practitioner perspectives on challenging issues in global value chains. It covers key conceptual and campaign topics – of great interest to academic and policy audiences."
---
The digital book is available to download Open Access under CC-BY-NC-ND licence.
You can also order the book in print with 20% discount from Policy Press.
For review copies and press enquiries, contact: bahar.muller@bristol.ac.uk
To get 35% discount on ALL Bristol University Press and Policy Press books, sign up to their newsletter here.