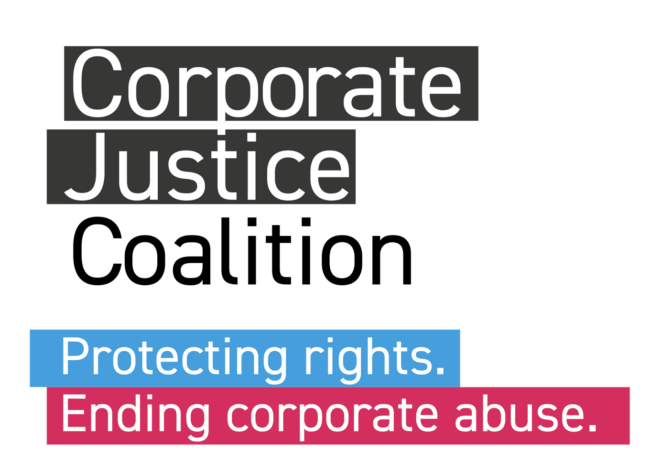 About Corporate Justice Coalition
---
Activities
We work on corporate accountability. Our current work covers the following areas: corporate transparency, human rights due diligence, corporate liability and access to justice for victims of corporate human rights abuses.
---
Our Partners
We work with a network of UK and international partners. These include civil society organisations in the UK (as well as some law firms and investors), and European and international civil society networks.
---
Geographic Coverage
We primarily advocate for the UK Government to implement law and policy that ensures UK companies respect human rights and the environment wherever they operate.
---
Strategies For Change
Policy research and advocacy to influence UK policy on business and human rights, with prospective impact on the value chains of UK companies.